Get Your FREE Camp Pillow and Save THOUSANDS Every Year on Camp Supplies
YES! Ship Me A FREE Camp Pillow And Save THOUSANDS On My Camp Supplies!
With this membership you'll be saving 40-60% on Camp Supplies + you'll receive a FREE Camp Pillow TODAY. (Normally $30/month, Today $14.99/month.)
"Saving Time & Money... It's hard to get both of those together, usually it's one or the other, but this is an absolute game-changer. Not only do I have a MUCH better selection with this (a lot less scouring the internet) but I'm saving a ton of money at the same time. This is a no-brainer."
⭐️⭐️⭐️⭐️⭐️ William
Normally: $30/month
Today: $14.99/month
50% Savings For Life
WHAT IS INCLUDED IN THE PRO MEMBERSHIP
✅ FREE Camp Pillow ($20 Value)
✅ 50% Savings For Life
✅ Camp Supplies at Cost (up to 60% off)
✅ Annual $50 Sierra Madre Credit
✅ Monthly Sierra Madre Deal (50% Off)
✅ Extended Sierra Madre Warranty
✅ Bonus: Outdoor Training Center
✅ Bonus: National Park Pass Discounts
✅ Bonus: Guide Service Discounts
✅ Bonus: Adventure Trip Discounts
✅ Bonus: Adventure Boxes (50% Off)
✅ More...
Everything You Want, In One Place
✔️ Save Time: Your favorites in one place.
✔️ Save Money: All camp supplies at cost.
✔️ No Limits: Order as much as you want.
✔️ More Selection: Huge variety & flavors.
✔️ World-Class Customer Support: We're here to serve you with excellence.
Ready To Enjoy More Time Outside?
(and spend less getting there)
🥾 Hikers, Campers, Road Trippers, Adventurers 🥾
I'm sure you know how frustrating it is to go camping and have to eat the same flavored camp meal every night on your trip. I'm sure you also know how expensive paying retail prices can be, even when the selection isn't that great. Not to mention how much time you wasted trying to find it!
I remember my last trip to Glacier and how frustrating it was to spend countless hours and hundreds of dollars, but still having little to no variety in my camp meals.
It's not just about the meals and snacks either, every time I camp there's always a list of items I need to grab, like: fuel canisters, matches, fire starter, repellant, wipes, maybe a few fresh pairs of wool socks and undies, an extra med kit, or even a spare repair kit.
It's no surprise, we all need a lot of these same items every time we camp so why not have a one-stop-shop for everything in one place?
Why not combine all of the best of the best supplies into one easy solution?
That would be pretty great right?
But... Even better would be our community joining together and getting all the supplies in bulk wholesale pricing.
So not only saving time, not only having everything in one place, but also getting everything we wanted at a 40-60% savings.
This is what Wholesale Camp Supply is here for. Making it easy to find everything you need for your next trip, from meals to snacks to gear essentials.
And the best part? You get all of these items at wholesale prices, which means you can save 40-60% off retail, so you get the best value for your investment.
Wholesale Camp Supply has a huge selection of gear that's perfect for both beginners and seasoned campers alike. So, whether you're planning a weekend camping trip or a month-long trek through the wilderness, Wholesale Camp Supply has got you covered.
Today, you can join Wholesale Camp Supply and save 50% on this membership for LIFE! Not only are you going to lock in your camp supplies at a 40-60% savings, but you'll also get:
✔️ FREE Camp Pillow ($20 Value)
✔️ 50% Savings On Membership For Life
✔️ Camp Supplies at Cost (40-60% OFF)
✔️ ​Annual $50 Sierra Madre Credit
✔️ Monthly Sierra Madre Deal (50% Off)
✔️ ​Extended Sierra Madre Warranty
✔️ Bonus: Digital Outdoor Training Center
✔️ ​Bonus: National Park Pass Discounts
✔️ ​Bonus: Guide Service Discounts
✔️ ​Bonus: Adventure Trip Discounts
✔️ ​Bonus: Adventure Boxes (50% Off)
"Highly recommend the Sierra Madre team here - they've tapped into something (again) that is going to completely change the game for the outdoor community."
"I'm all in Sierra Madre. I'm in because you haven't failed me when it comes to creating epic adventures, providing comfortable rugged gear and inspiring me to be the best camping version of myself. Being in on the Pro membership is another amazing chapter in my Sierra Madre relationship. Thanks for the journey."
Want to save 40-60% on all your camp supplies?
Backed by our 100% Rock Solid Guarantee, cancel anytime with an email.
How do the costs break down?
Recently I went through my last camping trip and broke down the complete costs associated with getting ready for my trip.
I was shocked at what I had actually paid when I really thought through everything. Of course paying retail was the biggest downside, but I hadn't before thought about or accounted for the time that it was taking or the fuel I was using.
The entire point of heading outdoors is to de-compress, rest, restore, find peace, and enjoy being out of the hustle and bustle of the daily grind.
The easier it is to do that, the more often we'll find ourselves doing it. The more money we save getting there, the further we can go in exploring new places.
This concept was the main driver for us to start Wholesale Camp Supply. Paying that much and spending that much time was just detracting from the experience we all want to have.
But to really get this right, we needed to make this something that ANYONE could enjoy. So as a community we could ALL benefit and enjoy spending more time in the wild and less money spent to get there.
So to make this a no-brainer, with just one camping trip you can pay for the entire membership in savings.
Check this out👇
And this is just ONE camping trip, if you do this 3, 4, 8, 12 times per year, this adds up to thousands of dollars saved and hours and hours of time saved.
Click Below Join Today And Start Saving Immediately.
This isn't just about food, we've got you covered for all your camp essentials too and they are made specifically for the wild.
Like biodegradable, natural wipes for sunscreen, bug repellant, and cleaning. All without weird chemicals and only natural ingredients.
We've also included the gear essentials for fire-starting, replacement parts, medical kits, wool hiking socks and undies, and a whole lot more.
With this much savings, your dollars go further than ever before. So you can enjoy more time in the wild and have a lot more fun getting there!
STEP 1: Pick Your Plan
Save more with the Annual Plan!
Show order summary
Hide order summary
$0.00
STEP 2: Shipping Information
Where do we ship your FREE Camp Pillow?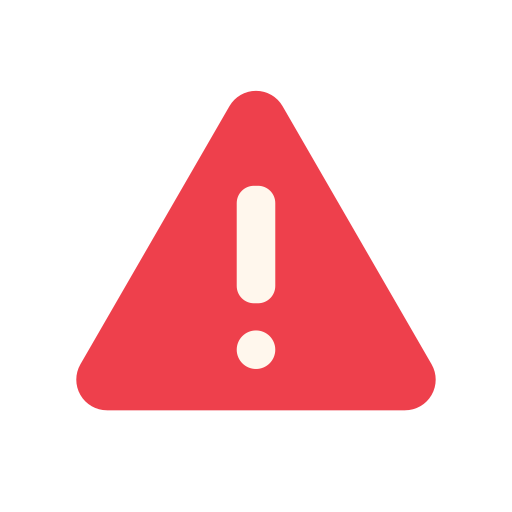 LIMITED FREE PILLOWS AVAILABLE
Yours Is Reserved for
14:55
🔒 Secure 256-bit SSL Encryption
Join Today and Save 50% For Life!
Normally: $30/month
Today: $14.99/month
"This is going to make life A LOT more fun"
"Best Customer Service and Communication I've ever received from any order online" Chris F. | Minnesota
"When items say they are "comfort rated to x degrees" I always assume it's at least 20 degrees off. I HATE to be cold and was expecting to be chilly during our first van camping trip. It was about 30 degrees outside overnight and I was sure I'd wake up cold and need to start the van for running the heat. I was SO wrong! I covered up with an unsnapped Puffle 20 and actually stuck an arm and a leg out most of the night. I was really that cozy and warm with only the Puffle 20! It isn't like I was wearing flannel pajamas either. I slept in a T-shirt and underwear under my new favorite blanket. Can't wait for many more weekend road trips knowing I'll sleep warm in my vehicle. Yay!! So glad I took a gamble ordering the blankets. My husband was equally warm so it wasn't just me. :)"
Norma | Illinois
100% ROCK SOLID GUARANTEE
We stand behind all of our gear, like our life depends on it. If you are not in love with your Sierra Madre gear after trying it out for 30 Days, we'll buy it back. Plus we have a full 2 year warranty replacement and lifetime repairs.
Unconditional Guarantee
30 Days to try it and love Puffle, and we back our products for life.
Fast Shipping
Orders are typically shipped same business day and arrive in 3-5 days.
American Owned
Sierra Madre is proud to be an American-owned company.
Shop With Confidence
Sierra Madre and sierramadreresearch.com and sierramadrecamp.com are guaranteed with encrypted SSL protocol.
NEED HELP? CALL OR EMAIL US
Secure Checkout
📞 Call: (970) 509-3964
customerservice@sierramadreresearch.com
30 Day Money Back Guarantee
Founded in 2010, Sierra Madre has built a 200,000+ strong community of people who love our products, that story above is just one of many.
We believe in 3 things.
✔️ Hyper Quality: We stand behind our gear 100%.
✔️ ​People First: We serve you with excellence.
✔️ ​Designed Solutions: Gear built by Wildlings and For Wildlings.
What Our Customers Say About Sierra Madre👇
🙌 You Aren't The Only One Excited About This 🙌